ANNOUNCEMENT, IMPORTANT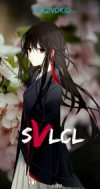 X
Reading Options
Font Size
A-
15px
A+
Width
HEYAAAA GUYS, I know that I only posted a few chapters in and Im already full of announcement. So, forgive me for that!
I wanted to say that I would like to drop this series' .........
...
...
Updates.
Yeah, I will only drop my work's schedule, not the story itself. Teehee ~
Lately I've been feeling awful, like super duper awful and I think I'm sinking deeper into the dark abyss of helplessness and desperation called depression. I think so much negativity that it affects my mood to write the story.
I tried everything to lift up my mood. I jumped around, exercise, walking inside the house (cause quarantine), searched for my fav songs and blasting them off my ears, watched my favorite youtubers and vtubers, read novels, manga, watched anime, comedy, romance, adventure... I even tried to inhale and exhale exaggeratedly, but these things only made me feel so much worse after.
Today I will try to sleep early and see if that'll affect my dopamine levels positively. And yes, I am avoiding all negative stuffs like "slice of life" series (because we all know that shit is super sad) and etc. I'm calming myself and feeding myself properly because I'll be honest when I'm hungry I feel extremely awful and my mood is always bad.
But on the bright side, I am NOT dropping the story just because of this mere depression.
HAH, I'M NOT THAT WEAK. I STILL HAVE A DREAM TO BE A SUCCESSFUL AUTHOR.
The only real inconvenience for my beautiful, handsome, awesome the best readers is that the production of chapters will be decreased. I am not promising anything, but what I can guarantee is one chapter a month. I think. Maybe? I won't take too long!!! I hope so!!!
SO GUYS WAIT FOR ME TO FIND MY MOOD BACK, OK? I think I threw it somewhere in my heart and now it's sulking somehow. I apologise!!! I promise I will take care of myself! I want to finish the story too! And I already have a planned ending!! I want to meet that ending as soon as possible!
I am actually crying holy fuck ok bye I'm so sorry