54. First Spoils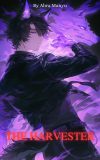 X
Reading Options
Font Size
A-
15px
A+
Width
❮ ◈ ❯
Lv.45 Ancient Dreorin killed.
Lv.44 Ancient Dreorin killed.
Congratulations! You have killed a foe more than four times your level! Experience octupled!
Congratulations! You have killed a foe more than four times your level! Experience octupled!
Level up!
Level up!
Level up!
Level up!
Level up!
Level up!
+6 Free Points!
+0.6 Strength!
+0.6 Speed!
+0.6 Intelligence!
Requirement for level up updated.
Current progress: 57/160
❮ ◈ ❯
He had gone up by six levels for killing both creatures. That also meant that his Path increased his Attributes for the first time. Rakna skimmed over the number of points he got before scrolling up through the log of System messages. He went straight to the beginning of the fight; the moment where he cast his magic.
❮ ◈ ❯
You have cast Cold Star Manifestation – Internal Release.
For the next three minutes, your magical might and magic defense will be increased by 50%. Your mana consumption will be decreased by 50%, and you will be immune to ice and cold magic.
Your body will continuously release the Cold Star Mist without cost and plunge the surroundings in a non-dispersible fog. Once settled, you will be able to turn your body into mist and navigate intangibly through the fog.
Cost: 75% Stamina.
Cooldown: 120 Hours.
Note: The Cold Star Manifestation is a spell ingrained in the user's very soul. Nothing is required to cast it other than suffering a slight exhaustion afterward.
❮ ◈ ❯
Rakna had already read this information before conjuring the magic but, in all expectation, experiencing the actual thing gave him a wholly different perspective. It was simply an amazing spell that could turn the tide of any battle.
❮ ◈ ❯
You have learned how to use Cold Star Mist.
Cold Star Mist (T.10): A simple spell used to cover an entire area into an unclearable fog. While inside the affected area, the user will see their furtive skills' efficacy increased by 50%. Their appearance will be warped and their voice will be scattered.
Cost: 5 MP per minute.
❮ ◈ ❯
This had been a byproduct of him activating the Manifestation. Cold Star Mist was, after all, a simple Tier 10 spell that could easily be reproduced. Though, its effects were probably severely lower than when he had just exhibited a moment ago.
The next System windows were something that he already was aware of to some extent.
❮ ◈ ❯
Cold Star Magic has leveled up!
Mystic Cold Star Magic has leveled up!
---
You have created a new sub-spell; Gungnir (T.8).
---
Gungnir (T.8): The imitation of a spear said to have belonged to Odin, the God of War and Death. When thrown, the legends say that it was impossible for it to miss its target. No matter the angle, the strength, the speed, Gungnir would always hit its target.
The user is able to mentally control the trajectory of the construct after throwing it and it will create an explosion concentrated in a straight line instead of a spread one.
Cost: 40% of Mana Pool. (Soul Core Correction: 28%)
Attack: User's Magic Attack multiplied by 4.
Cooldown: 1h
❮ ◈ ❯
"It's one Tier lower than Dáinsleif but considerably more affordable mana wise," Rakna muttered.
The truth was that when he made this spear, he had used Mystic Magic instead of the normal. The effects were clear; his mana consumption was tripled and the damage was doubled; or to be exact, increased by a factor of 2.1 after the skill leveled up.
In the end, when added with the boosts and reductions of the Cold Star Manifestation and the werewolf form which affected his intelligence attribute, he had expended 42% of his mana pool and the spear's final damage came to the whopping figure of 714. It had been more than enough to surmount the triceratops' defense, magic resistance skill, and reinforcement all at once.
However, the only reason why it had worked was thanks to the Cold Star Manifestation that unconditionally increased his magic damage by half. This meant that it would multiply the magic attack by 1.5 after the multiplication made from both the spell and the Mystic Magic.
"Funny how a fight can be won by playing around with numbers," Rakna commented. He looked at the next prompt which was honestly the most predictable of all.
❮ ◈ ❯
Eyes of the Soul has leveled up!
Mana Control has leveled up!
Stealth has leveled up!
Reinforcement has leveled up!
Weapon Reinforcement has leveled up!
Stealth has leveled up!
Fabled Sight has leveled up!
Reinforcement has leveled up!
…
❮ ◈ ❯
This went on for quite a handful of lines until Rakna found something interesting in the middle of everything.
❮ ◈ ❯
You have learned Mana Sense!
---
Mana Sense (Lv.2): After learning Mana Control, some believe that Mana Sense is easy to learn but that is a misconception. Mana Sense requires one to be able to perfectly sense every mana fluctuation and be able to do so without looking at the source.
The more proficient one becomes at sensing magic, the easier it will be for them to feel how fast or strong a magic will be as well as its nature, source, and effect. At higher levels, one can even grasp every detail of a spell.
❮ ◈ ❯
"I see. Better than never," Rakna uttered and looked to his right where Pronos was coiled, waiting for him to finish. "Hey, little guy, what was that fog you used against the dinosaur?"
Pronos hissed happily and a System window immediately opened in front of him.
❮ ◈ ❯
Paralyzing Fog (T.10): One of the most basic variations of poison magic. Summons a cloud of poison that attacks the nervous system and halts the connection between the brain and the rest of the body.
Cost: 10 MP.
Note: Ignores defense. Effect duration can vary from several minutes to a few seconds depending on the level and poison resistance of the victim. Mana can also be used as a counteragent to the poison.
❮ ◈ ❯
"Thankfully, the Dreorin wasn't keeping attention to his surroundings. Or else it would not have been taken off-guard by the poison," Rakna said and huffed. "That was a good call, little guy."
Pronos smirked and nodded, acting completely aware of that fact. Rakna snorted and tried to push himself to his feet only to fall back with a grunt. His entire body was sore and barely responded to him. In the end, it had taken a lot from him to use the Cold Star Manifestation. Even his mana, which reached 140 while in his werewolf form, was depleted.
Rakna sighed and forced his muscles to move as he stood up.
❮◈❯ Fatigue Resistance has leveled up! ❮◈❯
He snorted at the well-timed notification and very slowly jumped down from the stegosaur's carcass. He winced a little bit as the wind hit his wounded wings. He looked at the bloodied holes on them and groaned. He wondered if he should drink a potion to heal that or not. He also had no idea of what would happen if he retracted them at this point too.
He hummed and then looked down at something on the ground. It was a small pile of objects along with many coins seemingly made out of gold. Their presence felt surreal.
He picked up one of the coins and inspected one of its sides. The letter 'T' was engraved on it and it was surrounded by various small decorative lines. He flipped it and saw that the other side had the number 5 on it.
"These… are Talys, right?"
[Affirmative. These coins are the physical form of Talys,] Alexa said. [Would you like to collect them, Rakna?]
"Yes," he nodded and the coin in his hand and the ones on the ground became motes of light before entering his body.
❮◈❯ 4500 Talys have been added to your balance. ❮◈❯
After the coins disappeared, Rakna walked over to the other dead Dreorin and did the same thing on a second pile of items lying there.
❮◈❯ 4400 Talys have been added to your balance. ❮◈❯
Once he was done with that, he grabbed all of the Items and gathered them together with the ones next to the stegosaur. In total, there were five items and all of them were giving off a certain glow of different colors. The first one was a sort of scaled chest plate with a blue hue around it.
He grabbed it and simply willed to see its attributes before it showed him everything about it.
❮ ◈ ❯
Designation: Armor/Chest Plate
Name: Dreorin's Scale
Rarity: Blue
Durability: 100%
Description:
A chest plate made out of the scales of an Ancient Dreorin. It is imbued with the power and blood of these ancient creatures.
Perks: +40 (L) Defense / -10 (A) Agility
Additional Abilities:
- Dreorin's Heritage: For one minute, your defense will increase by 20%. Cooldown: 30 min.
- Earth Shell: Summon an earth wall in front of the user. Cost: 5 MP. Cooldown: 10 min.
❮ ◈ ❯
"Alexa, what do (L) and (A) mean?"
[They refer to the range of application of the perks. 'L' stands for 'Lone'; it only increases defense for the part of the body covered by it. 'A' stands for 'All'; it affects the whole body instead.]
"I see…" All in all, the Item's perks and the abilities were decent enough but there was something about that agility reduction that irked Rakna too much for him to like it.
'I'll give this one to Allan,' he thought and turned toward the second item. This one was a pair of brown boots that also had a blue glow.
❮ ◈ ❯
Designation: Armor/Boots
Name: Swift Dreorin Boots
Rarity: Blue
Durability: 100%
Description:
A pair of boots made specifically from the hide of an Ancient Dreorin, the Triceratops. It is imbued with the blessing of the wind and the toughness of the earth.
Perks: +20 (L) Defense / +20 (A) Agility
Additional Abilities:
- Dreorin's Heritage: For one minute, your defense will increase by 20%. Cooldown: 30 min.
- Wind Blade: Creates a blade of wind with a kick. It can be cast consecutively twice. Cost: 3 MP. Cooldown: 5 min.
❮ ◈ ❯
"Well, this one is definitely a good one to have… Though how am I supposed to equip this when I'm a werewolf?"
In response to his question, Alexa forwarded a prompt to him.
❮ ◈ ❯
Do you wish to equip Swift Dreorin Boots?
Yes/No
❮ ◈ ❯
Rakna scowled. "Yes," he said and the boots disappeared with a flash. He blinked once, looked around and then at himself, and blinked twice. Nothing happened. "Alexa…?"
[It is normal. Equipment in the System is generally dematerialized. Unless you decide otherwise, any sort of body equipment will always be unperceivable from the outside. That applies to all your forms, Rakna. Keep in mind that the protected areas stay the same as well. For instance, while in your quadrupedal form, your feet will be protected by the boots; which means all your four paws.]
"Interesting. The first thing you said is one thing but the second is a mechanic I had never heard of before," he remarked and continued to look at his spoils.
The third Item was a massive two-meter-long Greatsword glowing orange. The handle was dark brown and red with two curved barbs forming the guard and the blade had a very irregular shape with one of the serrated edges being shorter than the other one and being entirely ashen in color with red lines across its surface.
When Rakna picked it up, he was a bit surprised by the weight but still managed to lift it pretty easily in this form. If he was in his normal body, it would have probably been considerably harder to wield. He then took a look at its description and his eyes widened a bit.
❮ ◈ ❯
Designation: Blade/Greatsword
Name: Deadric Dreorin Greatsword
Rarity: Orange
Attack power: +125
Durability: 100%
Description:
A powerful two-handed blade forged from the bones of an Ancient Dreorin and infused with the power of their blood. It is in consequence a weapon bordering the status of cursed.
It has a very good mana conductivity capable of increasing the sharpness without straining the blade too much.
Perks:
- Mana Blade: By infusing mana into the weapon, the sword will be automatically coated in a layer of sharp energy, making the blade at least two times sharper. Minimum Cost: 5 MP/Min. If this weapon is subjected to Weapon Reinforcement, it will be converted all the same.
- Blood Wave: Let the weapon drain your blood and swing it to release a crimson crescent wave of energy at your foes. The power of the attack will depend on how much blood is drained.
- Dreorin Rage: Spend half of your mana to summon the spirit of the Dreorin. You will be granted increased defense and attack for a short period of time and the summoned spirit will release a compelling roar that will put hostiles into a state of shock for few seconds.
Cooldown: 1h.
❮ ◈ ❯