Interlude – The Beginning of a Team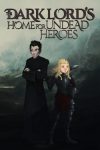 X
Reading Options
Font Size
A-
15px
A+
Width
The last time he had woken up, Shiro had been strapped to the rack — though, mercifully, he wasn't being stretched that time — while the damned mage prodded him with his odd implements. What followed next was an exhausting session of psychological torture, in which the mage tried — and ultimately failed, as he always did — to get Shiro to believe he was someone else.
He didn't know how long he spent inside the damnable dungeon, but it had felt like an eternity to him, even through that strange haze—
That's right, it's gone?
Shiro suddenly realized that he was awake — and even more, he could think. His time in the torture chamber, although traumatizing, had been somewhat dampened by the perpetual daze he had found himself in — it had felt somewhat like being drunk (or so he imagined, as he'd never managed to get his sister to share her liquor stash), if being drunk also came with voices in your head. Strangely, he couldn't remember what they used to say, now that they were gone.
Actually, are the voices gone? I swear I can hear something—
Moments later, Shiro figured out that the voices weren't in his head; there were actual people there. Talking about… an army? Wait, and that voice—
He suddenly shot up, stumbling in confusion, suddenly remembering the talk he'd had in that strange place — inside his own soul! — with the pale man.
"I… I was told there would be a girl?" he asked, lamely, and then mentally chastised himself. Way to make an entrance, idiot.
His train of thought was interrupted by a giggle coming from behind. Shiro whirled around, not daring to believe—
And there she was, in all her glory. She was a ray of sunshine in this darkened hell. She was the morning dew on a field of poppies. She was—
"Not interested in boys," Sarah interjected, an amused smile on her face. Shiro's expression had said it all, and she was quick to shoot him down before he had time to get infatuated.
"Oh, okay. Fair enough," he said as he blinked away some eye goop. He'd find his chosen one, eventually. There wasn't any rush.
"Children, please," an exasperated voice addressed the two Heroes. Shiro turned around again, chains clanking — why was he still chained, even? — coming face to face with the strange man he'd seen in his soul. Well, metaphorically face to face — Shiro barely reached his neck.
"We've already met on the other side, but I'll introduce myself again just in case — Julian Crane, Archmage, and, as of late, Dark Lord. The little blondie over there is Sarah, the other Revenant Hero I mentioned." Facing Sarah, he continued, "Sarah, this is Shiro. He's probably a bit confused right now, so don't mind his antics too much."
Sarah smiled wryly at the introduction, clearly entertained by the newcomer. Shiro, on the other side, was still processing all the new information.
"Wait, 'Dark Lord'?" he suddenly stammered as his thoughts caught up. "You're the evil Villain I'm supposed to slay?"
Julian snorted at the accusation. "I'm hardly evil. It's just the gods who are bastards. My guess is they don't like it when us lowly beings get too much influence or power, so they summon you lot to stomp us down." His face turned serious. "But I'm afraid any explanation on my part will have to be postponed — I seem to have a defense to organize," Julian lamented with a sigh. "Sarah, do you mind helping him get accustomed to, well, all of this? You're probably the best suited for it, given the common origin and all."
"Sure, sure," Sarah agreed easily, already thinking of how to start.
"Great, I'll be off, then," Julian said, quickly disappearing up the stairs.
Shiro stared dumbly. "But… what about the chains?"
---
After a bit of stumbling in the dark, Sarah had managed to find a spare set of keys just outside Shiro's cell. She had cursed Julian the entire time, though mostly in jest — he could probably have just magicked away the chains if he hadn't left so suddenly. As it was, she had carefully searched most of the torture room — Jesus, had they used all of those on Shiro? — until she finally found them hanging on the wall in plain view, right at the entrance to the prison area.
At least she'd had time to put together an explanation for the other Hero while she searched. She had decided she liked him — unlike some other guys she'd met, he had taken her rejection with no complaint. Given how he seemed ready to propose the moment he saw her, she thought that spoke well of his character.
After unlocking his restraints, he had immediately asked to go outside, and Sarah felt a pang of sympathy for the boy and how he'd been treated. As they walked through the gravel alleys of the ducal palace's gardens, she mused on how being sent into a suicide attack had made her the lucky one.
They hadn't talked yet, Shiro too focused on the storm raging inside his thoughts and Sarah content to wait as he wrested control of his turmoil. Julian had done that for her after she'd been turned, and now it was her turn to help the troubled Hero. She couldn't believe it had only been a little more than a week.
Finally, Shiro's face slackened a bit, and he turned to her, looking significantly more at peace. The trauma wouldn't go away so easily, but for now, it was enough.
"So," he started, testing out each word, "you were gonna tell me about this mess we're in?"
---
Shiro had listened patiently as Sarah related her story, feeling angrier and angrier with every development, but staying silent even though he desperately wanted to punch something. The part where she'd been sent as a sacrificial lamb was told with an unusually detached stoicism, but even Shiro could read between the lines to see she was still hurting.
Then there was the speculation — warring gods, and mortal pawns from Earth? Slavery and mind control? If he hadn't so clearly seen his own shackled soul, he would have called bullshit. But there was something else that bothered him.
"So, there's another two or three of us out there?"
"Apparently. It was in the letter, but the Boss hasn't tried finding them yet. Hell, we only found you by accident."
"Us two, we were captured." He pondered for a moment, doing the math in his head. "Huh, we were probably at the palace at the same time, and we didn't even know it. You could have run across another one of us without ever realizing."
"Huh. That's true. Boss might be able to track them — he knows all sorts of magic."
"Can you convince him to do it?" Shiro recalled the haze. "If they're slaves like we were, he has to free them."
Sarah shrugged. "I don't know if he has time, right now. I don't know if you were conscious when I said it, but there will be a battle in a couple of days."
"I guess," Shiro conceded, but he still felt a pang of worry. It didn't feel right to leave the others like this.
"So, what's your class?" he asked, awkwardly changing the subject.
Sarah pretended not to notice. "I'm a Death Knight. I was just a Knight at the start, though." She tilted her head as she peered at Shiro. "What class are you? Did yours also change?"
"I… huh, I haven't actually checked. Let's see…" he said as he brought up his Status.
Name

Shiro Okada

Level

20

Class

Necrotic Bulwark

Species

Revenant (Human)

Status

Health

400

Stamina

∞

Willpower

100/100

Pain

0

Attributes

Strength

1

Dexterity

1

Intelligence

1

Constitution

6

Endurance

1

Will

1

Unassigned

15

Skills

Pain Resistance

57

Defensive Stance

16

Struggle

1
"Huh."
"What 'huh'? What did you get?"
"Nothing, just… a lot of stuff changed."
"Well? Spill!"
"So my class, it was just plain Warrior before, but now it's called Necrotic Bulwark."
"Sounds ominous. And defensive?"
Shiro nodded. "Before I got captured, I dumped all my points into Constitution. Figured it'd help me survive. As for the other stuff… hmm… maybe I can show you?"
Shiro concentrated for a few seconds, trying to will the screen to become visible to others. The System seemed to operate on intent, so he hoped it would work, or else he'd just look silly.
His efforts were rewarded moments later, when Sarah exclaimed, "Oh hey, it worked!"
She peered over his shoulder, trying to catch a better view of the floating screen. "Hmm…"
"Damn," she whispered softly when she noticed his skills. She thought she had been through her fair share of pain since she arrived here — being stabbed repeatedly during practice had not been fun, even although she did eventually figure out how to turn the pain off — but clearly, it had been nothing compared to what the other Hero had been through. To even get a skill for it…
"Damn," she repeated, struck by realization. "That Pain Resistance's probably a waste, now. As a Revenant you can just turn it off entirely."
"I don't know… If it was completely useless, wouldn't the System have changed it to something else? Like it did with our classes. It'd be poor game design if it didn't."
Sarah's expression grew soft. "It's not a game, though, is it?"
"Well, whatever." His eyes slid to the bottom of the window. "Looks like I got a new skill."
Struggle? What was that supposed to mean?
Reacting to his thoughts, another window popped up before him.
Struggle — Turn pain into power
Class Skill — Passive — Level 20
Unlocks resource Pain
Gain 1 Strength per 10 Pain. Effect scales with skill level.
Shiro couldn't help but grin. "Heh, told you so."
"Told me what? Is it the new skill?"
Realizing Sarah couldn't see the new window, he repeated the process to make it visible to the knight.
She stared at it for a handful of seconds, gears turning in her head.
"Ohhhhhhh. That's actually really cool. And I'm guessing Pain Resistance lets you deal with more pain, so you get more Strength. Or something like that." Her eyes narrowed, zeroing in on Shiro's side. Then, with a burst of Dexterity-boosted speed, she pinched his right side, hard.
"What the fuck?!" Shiro exclaimed at the sudden assault, but she shushed him, pointing back at the status screen. He followed her finger, comprehension finally dawning.
"Damn, not enough for a single point of Strength."
"Eh, I didn't pinch you that hard, anyway. If you take a good stab to the chest, it'll probably be peachy. I know from experience," Sarah stated with a grimace.
"Anyway, good to know you get a class skill at level 20. I wonder what mine will be."
Shiro found himself surprised by her words. "You're not 20 yet?" His lips curling into a smirk, he added, "Slacker. I've been imprisoned for over a week and I'm still faster than you."
"You…! Rude, much? I've been busy with… stuff. Actually, I haven't even had time to check my status since we got here. Hmm…"
Her eyes focused as she concentrated until finally, her mouth curved into a satisfied grin.
"Hah! In your face!"
Shiro almost jumped back as she pushed her own Status screen into his face.
Name

Sarah Benett

Level

21

Class

Death Knight

Species

Revenant (Human)

Status

Health

100/100

Stamina

∞

Willpower

100/100

Attributes

Strength

14

Dexterity

7

Intelligence

1

Constitution

1

Endurance

1

Will

1

Unassigned

4

Skills

Sword Mastery

60

Aura of Dread

1
"I kind of forgot I had to fight against the guards here, like, twice. My bad." Her eyes turned dreamy. "Oh, my sweet, sweet XP…"
"That skill you got sounds pretty spooky."
"Right! Let's see…" Her gaze grew sharp again as she inspected the invisible window. Shiro coughed lightly, snapping her out of it.
"Oh! Sorry," she smiled sheepishly while willing the window to be visible. "Gonna have to get used to this…"
Aura of Dread — They will learn to fear you
Class Skill — Active — Level 20
Invokes an aura of dread, causing targets within 5 meters to feel a sense of weight, pain, and/or fear. Effects can be chosen selectively. Having multiple effects active lessens each other's intensity. Intensity scales with skill level. Area of effect radius scales with skill level.
"I think you win," Shiro said as he stared dumbly at the screen. The skill sounded insane.
"I think we both win. Hell, our abilities synergize super well, I think," Sarah countered.
Shiro blinked. "I don't see it."
"See here?" She pointed to her own skill's description. "'Causing targets'. And selective activation. See what I mean?"
"Wait, do you mean…" Shiro frowned as he realized the implications. "You just want to hurt me," he said sullenly, mouth curling into an exaggerated pout.
"You're a big boy, you can take it," she smiled as she punched him lightly in the shoulder.
He looked at her, returning the smile. "Yeah."
Shiro knew what he was supposed to do now. Their band wasn't complete, not yet, but when it was, he'd be their protector. He would take the hits to keep them safe and turn that pain back onto anyone who wished them ill. Trusting his newfound resolve, he dumped all of his points into Constitution.
A strange kind of warmth bloomed inside him, and he felt it chip away at the cold and pain and horror that had gathered within. It barely made a dent at first, but it was a start.
It's going to be alright.