Characters vol 1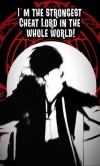 X
Reading Options
Font Size
A-
15px
A+
Width
Main Characters: 
Kurono Ichiru (Similar to Wein Salema Arbalest from Tensai Ouji no Akaji)
The "protagonist" of this story. An ordinary former student who died after saving a girl. He reincarnated in the last game he played because it was so easy to achieve the happy ending and live a new life of luxuries forever.
Reidel Redblade (Similar to Hanamiya Makoto from Kuroko no Basuke)
The villain of the tutorial who harassed the harem members of the "protagonist" as he is a twisted minded boy, despised by all and abuser of his power as the heir to the only family of dukes in the kingdom.
Rose (Similar to Sakamata Chloe from Virtual YouTuber)
One of the heroines of the game, an elven girl who was a slave until she was saved by the "protagonist". She declares her eternal love and loyalty to him after their "romantic event".
Elicia von Brune (Similar to Sumire Heanna from Love Live! Superstar!!)
The "main heroine" and wife of the "protagonist". The crown prince's younger sister, called by many as the Saint Princess due to her charming and sweet personality.
Others:
Noct (Similar to Hazama from Blazblue)
An underworld assassin known as the Blue Demon.
Darryn Harrisburg (Similar to Darius Silva Ganius from Mushoku Tensei)
The Prime Minister from Brune Kingdom, a man with "peculiar" tastes and who wields his power to support the Calvinists.