Chapter 150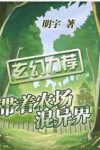 X
Reading Options
Font Size
A-
15px
A+
Width
Chapter 150 - Gonna Get Married?
 
This was exactly what Stern was worried about. He was very clear that they couldn't possibly marry into the Buda clan. Especially now that the Buda clan had fallen. It was even more of an impossibility.
Since this was the case, he didn't want to give the Buda clan any face. But, Green was a Rank Eight expert; offending such an expert wouldn't be good.
As an elder of the Purcell clan, Stern clearly knew why they haven't already renounced the engagement with the Buda clan. First was because of face. Second was because the Buda clan had two Rank Eight experts. 
Rank Eight experts on the continent could preserve a small clan with no problem. Unfortunately, the Buda clan took part in a major matter, so even if they had Rank Eight experts they couldn't help preserve the clan. 
Stern was tangled for a moment. Then he decided to let the Elder's Assembly decide on this matter. He turned to the porter and said, "Tell Mister Green to please come in, and remember to be polite." 
The porter complied at once and turned back. 
Before long, Green entered the yard along with the porter. Stern didn't dare to put on any airs. He quickly went over and said, "Butler Green, long time no see. How are you?"
Stern was the Elder of Foreign Affairs for the Purcell clan. He was specialized in dealing with people and, naturally, had a good understanding of Green, of whom he had some interactions with in the past.
Green nodded his head and said, "So it is Stern elder. I took the liberty to visit and was too abrupt about it which was presumptuous of me."
Stern quickly replied, "Head servant Green is too polite. Quick, please come in." 
After letting Green inside the room, the two men sat down while being served by servants.
As Green looked at Stern, Stern said, "I would like to know what matter head servant Green would like to talk about."
Green looked at Stern, chuckled and said, "Just a little matter. A few days ago, there were several small insects that had flown into the Black Wastes and, accidentally, I shot down those insects. 
"Oh, also about the prior engagement of my Master. He said that since the Buda clan is in such trouble, he really wouldn't be able to bear to let the Young Miss follow us in our suffering. So, he let me come to cancel the engagement. What does the Purcell clan think of this?"
Stern was listening to Green's words and naturally understood what Green spoke of. When he talked about those insects, after thinking about it, he realized it was obviously just satire from Green. But Green had clearly said that, this time, he was here to break off the engagement.
Break the engagement! This was what the Purcell clan earnestly wished for, but now the initiative came from Green and not from the Purcell clan. This made Stern feel very uncomfortable. 
Stern couldn't help his face from sinking and he said, "Mister Green, is it really true that the Buda clan wants to break off the engagement?"
Green looked ironically at Stern. With a cold voice, he said, "No, ah, I take it back, I take it back. Always having insects run towards our family, I'm afraid that I will just have to beat them."
Stern looked angrily at Green. With a cold snort he said, "This matter is important and I have no right to decide. I would like to ask Green to rest first as I report this matter to the Clan Lord. Someone, come help head servant Green down to take a rest."
Green didn't get angry and slightly chuckled as he told Stern, "No need to trouble Stern elder, I have some money on me and will stay at an inn. Goodbye." 
Having said that, he turned around and walked out as Stern looked at him with anger, pounding the table.
Green naturally heard the sound and sneered as he walked away from the Grand Duke's Mansion. He went outside to find a hotel to live in.
He found a hotel around midnight. Green entered the hotel room and immediately went into the space where Zhao Hai and Meirin were waiting to welcome him. Zhao Hai couldn't help but smile. "Grandpa Green, they really spat out blood. Ha ha, I think that guy's complexion turned green."
Green coldly snorted and said, "They dare act like that. They don't want to look afraid of what other people will say. Well, what's so amazing about that. Right now the Purcell clan is depending on us to rescue them from their food crisis."
Zhao Hai slightly chuckled. "Grandpa Green, don't get angry. As long as we break the marriage proposal, there won't be a need to offend them to the death. Anyways, recently the Purcell clan have been anxious about the Black Wastes and sent forces to harass us daily. We already have enough trouble."
Green nodded his head and said, "Don't worry Master, I know that in my heart. But if we don't show them our power a little, then more of those types of guys will think of bullying us. They can't just send Rank Nine experts against us. As long as they're Rank Eight, we won't be afraid and can extinguish several of them."
Zhao Hai smiled. Turning around, he said, "I just sent the Night Shades to monitor the Grand Duke's Mansion. When there's movement, they'll report it. I believe there's no need to make a matter about it."
Green nodded. Then Meirin opened her mouth and said, "Master, after cancelling the marriage engagement to the Purcell clan, you should set a new marriage soon. After all, the Buda clan's heritage depends on you "
Zhao Hai didn't expected that Meirin would say this. He scratched his head and said, "We shouldn't worry about this matter yet. The Buda clan has only had a small improvement. And besides, the space is a secret that we cannot let others know about. The time is not right for marriage."
Meirin would have liked to respond, but Green interrupted her. "Master is right, our Buda clan is just starting. We shouldn't talk about this issue until after resolving the problem of the toxin from the Water of Nothingness. Then the matter of marriage can be discussed. This is so that even if Master has a child, we wouldn't have to worry about the detoxification."
Meirin couldn't help but smile as she stared at Green. "I didn't mean to let the Master marry now. What I meant was to let Master find someone in advance, to avoid losing good girls later. Right, what about Miss Laura? She's beautiful and talented. Moreover, her mind is good."
Zhao Hai hadn't expected Meirin to be able to find a target already. He couldn't help but smile bitterly, knowing that he couldn't avoid it this time. Sighing, he said, "Grandma Meirin, I will go up first and rest. Wake me up when it's time to eat." 
After saying that, he turned around and went upstairs. He hadn't seen the look on Meg's face, which had a trace of love and crisis.
Meg liked him, but she didn't want to be excessive in her performance. Now that she heard Zhao Hai should be married, Meg couldn't help but feel some panic. She was afraid that Zhao Hai would not want her. 
She met Laura a few times already, and to be honest, Meg felt somewhat inferior to Laura. With regards to beauty, body, and life experiences, she could say Laura was like the bright moon while she was just a humble little star. She couldn't see any advantage she had over Laura, and she was really afraid that Zhao Hai would marry Laura and not her. 
Zhao Hai hadn't thought so much about it. Since Laura looked like Taylor Swift, when he was in front of her, Zhao Hai felt pressured. He never thought that one day, he may live together with Laura.
Meirin just looked at Zhao who had ran away and didn't say anything more about this matter. She looked at the time and found that it was time to prepare Zhao Hai's lunch.
* * * * *
After Stern watched Green leave, he quickly went to the depths of the Grand Duke's Mansion where the core of the Purcell clan was. Past the third gate, there was a high-rise, five-story building made of white stone. At the top hung a plaque with two words, "Elders Court."
Right. This was the real core of the Purcell clan, the Elders Court. This was where most of the offices of the elders were located. Only a handful had their offices elsewhere.
There were two warriors standing in front of the building. The ages of these warriors was not too young, about fifty years old. They were defending the left and the right sides of the building. If others saw them, they'd be surprised because both of them were Rank Seven experts.
Stern stood in front of the two men and nodded. He then went straight into the building. With regards to the guarding warriors, Stern would not neglect them as they were strong experts. Having many years of experience in dealing with people, he was very clear that even the humblest of people must not be offended. 
Upon entering the Elders Court, Stern directly went to the fifth floor which only had three rooms. There was an elder in each of these rooms. These three rooms were where the actual control of the Purcell clan came from. The First, Second and Third elders were here.
Stern walked with a lighter pace. He arrived in front of the First Elder's room and knocked at the door. The door opened to show a young girl standing in the door. 
The girl looked to be about twenty years old, tall, and attractive. She wore a magic robe and saw Stern standing outside the door. She couldn't help but smile and said, "Ah, it's Stern elder. Please come and sit down."
Stern ceremoniously replied, "Thank you Lani." He then carefully entered the room. 
Inside the room was a desk and chair placed opposite the door. The left side had a sofa and a small coffee table while the right side had a pair of doors carved ornately with patterns. 
Stern didn't dare sit down and asked Lani, "Please inform the First Elder that Stern has asked to see him immediately." Stern was afraid of neglecting Lani, who was a Rank Five water magician herself and whom the First elder favored. Her status within the clan also didn't fare badly compared to some of the other young ladies. 
Lani looked at the stiff Stern. She smiled lightly and said, "Stern elder, please sit down. I don't know why you are so hurried in order to find the First Elder, but right now he is reviewing a large pile of documents. He told me earlier that if the matter wasn't important, then he wasn't to be bothered."
Stern thanked Lani and went to sit down on the sofa. He then said, "The Buda clan's Green came. Last time, we had sent some people to the Black Wastes to observe their situation. I fear that they won't be coming back. This time, he said that he wanted to break the engagement. For this matter, I don't have the power to call the shots. That's why I'm asking for the First Elder to decide."