Chapter Twenty Two: An Assassins Fate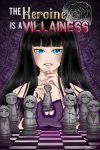 X
Reading Options
Font Size
A-
15px
A+
Width
"Father? What's happening?" Amanda wakes up just to see Duke Criswell's disgusted expression as he stared into something she couldn't yet see.
"My child...! We have to leave, just keep your eyes closed alright?" his eyes focused on her as he smiled warmly.
"But what happened? Why do I have to...?" the Duke helps her get up and she ends up closing her eyes.
"We will take our leave Earl, have a great day" they both walk towards the exit but Amanda feels her foot steps on something other than grass, something squishy.
'What did I just...?' she looks down and sees a bloody tongue, lifeless on the floor, splurting its red vivid fluids onto her shoes.
"Ah!" shocked, she screams but instead of allowing her to regain her composure, the Duke just forcefully leads her towards their carriage, "What happened!?"
As they both sit inside, the Duke frowns and slaps her cheek harshly, making her pearly white skin turn bright red. She covers it with her hand as she looked at him, pained.
"Everything is ruined, Amanda! Who knew my own child would be so useless!" he talked loudly as his soul was filled with frustration.
"I don't know what got into me Father... I'm sorry..." Amanda was aware of what she had done but, even then, it isn't something that would spur this type of rage she was witnessing.
"Why did you attempt to kill that girl!? Everyone saw you, Amanda... You will suffer severe punishment, I'm sure" he glares at her.
"Punishment...? Don't tell me I'll..." her eyes become filled with horror as she imagines her head flying on the public square during her execution.
"Of course not... I will do whatever I can to lighten the consequences, in the meantime you are not allowed to leave the house, do you understand? No parties, no balls, nothing!" Amanda knew that keeping a low profile for a while would prevent the stories from taking a harsher turn so she had no option but to comply.
"What happened to Ophelia?" within her she knew that something was a miss.
"That brat..." the Duke clenched his teeth in frustration, "She knew the tea was poisoned and everything was a total catastrophe"
'Wait... But she drank it... She won't survive, that type of poison is from foreign lands, there's no way she has the antidote' he understood that he had won. Ophelia would soon be dead and all that was left is fix his daughter's reputation, something he could easily do with his power and status.
"Actually, everything is fine" he grins as the carriage continued to head towards their estate. Amanda was confused, she didn't know about what had happened and that terrified her.
✽ ✼ ✽ ✼ ✽ ✼ ✽
"Lady Ophelia has recovered and is returning to the Wharton's estate as we speak milord" a man that worked for the Earl declared making the Duke clench the papers he was reviewing within his fists.
"What did you say!?" he couldn't believe what he was hearing.
'How come she survived? That poison was lethal. How did she...?' he couldn't figure it out.
"Arnold, I need you to deliver a message to that assassin. I want him to bring me her head... tonight" he states to one of his servants right before seeing him leave.
"A-About my payment sir..." the man asked awkwardly.
"Of course, there you go, you may leave" he gives him a cloth bag filled with a couple of gold coins, pocket money to be exact.
'Not that you will live long enough to spend them though...' the Duke had coated the coins in a specific poison that, after being touched by human skin, would create a lifeless body in less than a day. That was his favorite method of disposal since, this particular poison would disappear from the surfaces after two days, leaving behind no trace.
The Duke gets up and heads towards the window, as he watched Arnold leave in his brown horse. He had underestimated Ophelia, he thought that she would be easy to deal with but, in fact, she had always been a liability.
'That girl...' he couldn't stop but having a bad feeling growing within him, 'Is she just lucky?' he was starting to consider that what had happened to Gilbert had nothing to do with coincidences but, even then, he held no concrete proof to this increasing feeling within his gut.
✽ ✼ ✽ ✼ ✽ ✼ ✽
"The roses need to be picked tonight, that's an order," a female voice says to Gilbert as he was wiping the dust out of several paintings. He turns around but the woman was gone.
'Tonight... So that bitch is coming back today is it?' he had been anxiously waiting for her recovery since he wanted to be the one to drive Ophelia into despair. After the embarrassment she had put him through, he felt the necessity of paying her back, a hundredfold.
"Finally..." he grinned as he started mumbling a happy song.
He was prepared to take action. Gilbert had spent the last week studying everything in the mansion, he had already memorized every single area and all the servants' schedules.
'There's no way she will escape me' suddenly he feels a shiver run down his spine and looks around, 'Am I being watched?'
Inside he felt as if there were eyes focused on him, eyes filled with bloodthirst, eyes of one of his own: an assassin.
'Did he send another one?' Gilbert felt annoyed. He was one of the best in the capital, the majority of the members of the high class always asked him to fix several problems that arose within their businesses and so, suddenly, they disappeared, leaving nothing but a roaming memory.
Gilbert didn't particularly like Duke Criswell as he knew the type of man he was, however, one can't be picky with the services he chooses. That's something he had learned in his early years.
✽ ✼ ✽ ✼ ✽ ✼ ✽
After his father's death, his mother succumbed to the pleasure of alcohol and, as the money ran thin, she ended embracing others at night, returning only at dawn, every day. Even if he was only a kid he already knew what that meant.
Then, one day, his mother didn't come back. He went to the capital and, after searching on the endless streets, he finally found her dead body, on the floor, being eaten away by wild rats and birds. That was the first time he felt enraged at the irony of what people called 'destiny'.
'You are destined for someone.'
'You are destined for something greater.'
And he was. After his mother's death, he investigated the man who had murdered her, just to find out he was nothing but a mere Baron, one of the lowest rankings in the Kingdom. Gilbert was only twelve years old when he infiltrated that man's small property.
"Who are you? What do you want?" the Baron said as his voice wavered. Gilbert was holding a dagger against his neck.
"Is it money? You can take whatever you want! The safe is over there" in a panic, the Baron points at a small cabinet at the end of the room. Gilbert painfully chuckled at the man's silly assumption and, blinded by rage, he penetrated his right shoulder with the knife.
The Baron gasps as he feels excruciating pain. His white shirt was now becoming tainted by red and he couldn't help but let several tears flow down his face. Gilbert removes the dagger quickly, making him groan again.
"Money can't buy what I want..." Gilbert grins as the Baron launched his body on the floor. A blood pool was being formed on the wooden surface while being illuminated by the full moon.
"W-What do you want!? I will give you anything!" the Baron was starting to understand the gravity of the situation. The child standing before him was blinded by dark feelings and he wasn't understanding why.
'What did I do to deserve this...?' in his head, nothing he had ever done was wrong since he could barely remember any of his sins.
"Then give me my mom back" his expression becomes filled with sorrow and regret and suddenly the door opens.
"Papa...? What...?" a girl, around the age of seven appears and sees her father laying on the floor, as blood came out of him. Then she saw a young boy, no older than twelve grabbing a dagger tainted red.
"Pumpkin, go back to your room... Papa will be with you shortly..." the Baron tries to keep his composure as he saw his daughter's sleepy eyes. She looked confused as if what she was seeing was nothing but a nightmare.
"But Papa..."
"Do you want to help your Papa?" Gilbert's eyes sparkle as he understood the treat the heavens had given him. The young girl nods.
"Then come here, let's help Papa together..." he smiles warmly.
"Esther! Don't!" the Baron yells as he attempts to get up, however, Gilbert steps on him, firmly. He wasn't going to let him interfere.
"Come Esther... Come" his kind smile made Esther's feet move on her own. She didn't like this dream so she wanted it to end quickly.
"Please! Anything but my daughter! Please!" unstopping tears were flowing down his rosed cheeks. He didn't want to lose his precious daughter, a young being that hadn't been tainted, a being that didn't know anything about evil, a being whose existence equaled pure gold.
"Now help Papa up" Gilbert smiles and Esther grabs her father's hand.
"...Pa...pa...?" a river of blood started to come out of her mouth as her eyes turned lifeless. Once the girl had looked away from him, facing her father, he planted his dagger on her chest, making a large stain on her light pink nightgown.
"Esther? Esther!" the Baron grabs her falling body as the life that she once had begun to leave her, "Why!? She was only a child!" he starts to rock her back and forth as tears ran down his face.
"You took something from me and now I took something from you" Gilbert grins as he leaves the room.
"Shhh... It's alright pumpkin... Everything is going to be alright..." he patted her golden hair softly as she coughed blood.
"Pa...pa... I..." as she was about to finish her sentence her body loses its strength and the Baron lets out a scream.
Gilbert heard it as he walked away from his mansion. He felt satisfied and, somehow, the emotion of taking a life was thrilling for him. He had enjoyed planting the knife on their bodies, he enjoyed seeing that type of despair. He wanted to see it more, the faces people would do whenever they would meet their doom.
That's when he knew that was his destiny. Killing souls who didn't need to be alive was what the Gods created him for. He accepted everything swiftly, as the will of something greater, as a desire of destiny.
Afterward, the Baron committed suicide and no one, besides Gilbert, knows the truth about what happened that night. Rumors of a young boy with a talent for killing started to spread and, even though his first jobs were sloppy and messy, he began to perfect them rapidly. He wasn't even eighteen when nobles and aristocrats started to ask him for "favors".
Now, as he reaches the age of thirty, he knows the extent of his skill. He is well aware of what he needs to do. He barely makes any mistakes and sometimes he extends his limits, killing people out of pure satisfaction.
'Well... I should get everything ready then...' a small grin appears on his lips as he walks towards his room. He already knew how he would kill Ophelia and, luckily, his patience was about to pay off.
✽ ✼ ✽ ✼ ✽ ✼ ✽
"We're here milady" Ivy states as the carriage stops.
'Did I doze off...?' I realized I had fallen asleep during the journey. I let out a groan as I feel a sharp headache.
'Are these the remnants of the poison?' I shield my eyes from the light.
"Is everything alright?" she questions me but I just nod.
The door opens and Ivy gets out. Waiting for me was Jade, who helped me leave the carriage.
"Master... Are you alright?" he whispers close to my ear.
"Yes... I'm fine..." I could feel my temperature rise.
'Shit... This is not good...' my body was feeling weak.
We arrive at my room and I dismiss everyone, I needed to be alone for a while.
My head was hurting deeply, almost as if someone was stabbing it. I sit on the chair and cover my sight with my hands once again.
'Was this here before...?' I open my eyes just to see a glass filled with translucid water.
'I must be very tired... But water won't hurt, maybe it will help,' in several gulps, I drink the water glass and gradually feel my body getting lighter my headache lifting, and my body temperature drop.
"Ah..." I was relieved.
"Meow" Nero was laying on the bed with his sparkling red eyes, staring deep into mine.
"You are really creepy. You know that right?" he tilts his head, as if not understanding a word of what I was saying.
Nero was a regular cat but somehow, the way he looked at me sometimes, scared me. It was almost as if he had been possessed by a monster, a beast, or even worse... a Demon.
"Milady, Duke Wharton wishes for you to meet him in his study room" the voice behind the door belongs to Olivia.
"Alright, give me a minute" I slowly get up and fix my dress right before heading out.