Author's notes – End of Book 2 / Character Q&A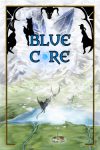 X
Reading Options
Font Size
A-
15px
A+
Width
Hello everyone, this marks the end of book 2. There will be a week "break" - next Friday will only be the answers to character Q&A. At least on RoyalRoad. Patreon is not taking that break - they get chapters! That's right, next week Patreon will be two weeks ahead.
If you're not part of the Discord (and you really should be!), I've added a nice picture of One-Eye-Green and a picture of Uilei-nktik by the same artist as the One-Eye-Green one is forthcoming! I've also included a map of the Caldera and of Orn in general.
Spoiler
[collapse]
Spoiler
div>
Spoiler
div>
As with Book One, I'm running a character Q&A here where you can ask characters anything you like. As well I'm considering elaborating on the following topics, please post your thoughts along with questions.
1) Gods. I've gone over it in the Discord, but I can't think of any place in the actual story it'd come up.
2) Ansae's moon. I have a story for it, but maybe it would be better to remain mysterious. Many things are better that way.
3) The rest of the world. Honestly we haven't seen much so far but there are other continents, some with distinctly nonhuman populations. Again, not likely to come up in the story unless it needs to.
4) Any other world-level details that aren't likely to come up that aren't immediately plot-relevent?