Chapter 79: Such a sheltered-looking girl is no match for a bull, right? RIGHT?!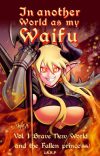 X
Reading Options
Font Size
A-
15px
A+
Width
The man known as the Shield of the Mountain was able to see all that transpired in the duel given his close proximity.
After all, he was the referee, and yet he was as surprised as many people in the audience.
Although, such surprise was not one of ignorance his surprise but the opposite.
For he, as many of the nobles in charge of the Kingdom's territories, had battled in the Draconic Front for a time.
And in all those years of fighting against the races and monsters subservient to the Dragon Lords he had only seen once such beautiful, yet ephemerous style of fencing.
It belonged to a man of the fairy race that was called the Proud Swordsman.
His movements would resemble a dance and a monster fell every time he thrusted with his rapier.
Sadly, the Baron only saw him a few days before receiving the injury that made him retire from the battlefield. But many years later he heard that the same man had been teaching fencing to a certain attendant in the capital for a short time before leaving on a journey to improve his form.
'Could it be...?'
Such was the question that crossed his mind when he saw how Erica La Fonte defeated her opponent.
'Did he find Lady Argento's country and taught Miss Erica there?'
Indeed, that was the theory that formed in his mind, for it made more sense that the alternative. That being such certain attendant returning to the Capital with an all-new appearance and serving an entirely different country and Master altogether.
But that was not all, he was also impressed by the way Erica La Fonte had acted.
She had ample opportunity to injure her opponent, but instead she decided to strike her opponent with the handle of her sword while using just enough strength to deprive her of her consciousness.
Aside from that, Prince Licht's attendant did not suffer any injuries as per the healer's report.
That spoke more of who she was as a person than any conversation could ever hope to do.
Not only him, but all the other nobles and citizens who had fought for their lives or for others, be it in the Draconic Front or in any other place, arrived at the same conclusion.
There was no doubt that she was worthy of being a Knight, for in that brief duel she had shown the qualities of one…unlike others who've had the title and position for half a decade and have only dirtied it.
Something that also made the eyes of many to turn towards the other women who accompanied Lady Argento in both wonder and curiosity.
'If Miss Erica, the youngest of them, is capable of that...then that must mean those two could be even stronger. No, not only them, but Lady Argento as well.'
Such was the thought that passed through the minds of many of the guests, accompanied by a certain sense of trepidation.
'If Lady Argento was not this open minded and kind, then something terrible might have happened.'
So thought Baron Thach as his eyes wandered towards the one behind everything.
Lord Ulthane Reignitz, the one who would inherit the Reignitz Household's Headship as soon as his father decided to retire.
Baron Thach had interacted with him as much as the other nobles and found him unworthy of his title as Knight.
Not because his position was obtained in the middle of a terrible time for the Kingdom, around suspicious circumstances, and an unorthodox track record. Nor because he had been deemed unworthy by the Goddess multiple times.
No.
If that was all, then the Baron could have seen him as someone who had tried hard enough, even if through unusual methods, to reach a goal. To show the Goddess through hard work that he was indeed worthy, so much so that even the King thought the same.
After all, stories like that were not uncommon and served as great motivation for many.
Which gave birth to a certain saying among those that have experienced such a situation.
'Those worthy to be a Knight face ten trials, the unworthy face eleven, the first one being the hardest and most rewarding.' Such Knights who prevailed over their unworthiness are respected and admired by it. For they did not give up, and instead worked hard to make themselves worthy and accomplished it. Being recognized by the Goddess because of it.
But…such was not the case with Ulthane.
Not only did he dirtied his position as a Knight by abandoning some villages to monsters, but he also objected to tasks that did not involve battle as the central objective. Like delivering medicine to sickened villages, towns or even cities. And of course, patrolling highways was also deemed too simple of a task for his Order.
Furthermore, if his Order accepted those, they would arrive past their expected date, turning what should have been an easily remedied situation into one that could have already claimed lives. Or in the case of patrolling, they would simply scare away monsters and beasts without risking their lives hunting them down and ending them. Giving way to their proliferation and eventual attacks on the nearby villages or towns.
Lord Ulthane would also boast about his Order being the only one that did not take any losses from the sudden Dragon Lord attack that happened five years ago. 
And he was right...but not because of honorable reasons or because of their might. No. It was because they engaged in the same tactics they use in the present. Dishonorable retreats disguised as tactical ones, abandoning allies and civilians alike, and using those allies as bait to either counterattack or flee.
As such…he was not a Knight.
He was mad for battle, but only for battles that he knew he could win.
He had not a single shred of honor.
Not in the field, nor in the arena. He would even kill his opponents if given enough leeway to do so, while using that twisted logic of his and Miss Hilde's name to escape any sort of punishment stronger than the equivalent of a slap on the wrist.
In short, Baron Thach and many others disliked him and his Order like none other.
Adding insult to injury was the fact that they were replacing an Order that had been dubbed among the veterans as the new generation of heroes of the battlefield.
Many wept the day that Order fell and disappeared, so much potential lost to the murky waters of what happened five years ago.
That was why he hated the way he was feeling.
In a way he was feeling grateful to Ulthane, for he had given him the chance to see with his own eyes such beautiful display of strength.
And while Ulthane's logic might have been twisted, it had indeed accomplished its objective.
It had showed everyone the strength of Lady Argento's country.
No noble or citizen there were able to doubt it after Miss Erica's display.
And in only a few minutes the next duel would take place and thus, it would give everyone another glance at the great potential that an alliance with such a country could bring to the battle against the Dragon Lords.
"…"
But Baron Thach was still concerned about what Lord Ulthane could do. Would he surprisingly fight with honor? Or would he try to do something unbecoming of a Knight?
There was only one way for him to find out.
__________________________________________________
"Master…Leader, I..."
Erica, having already returned to our side, is now looking at us with a heavy expression on her face after Erevain and me hugged her.
We did not care if anyone was watching.
Her emotions were in flux.
She thought that she was going to finally reach some closure, but then Mary dropped that bomb on her.
It is obvious that she would be in this state.
Even now after said hug.
"Say no more, Erica. We understand, we heard it too. All the time that you spent looking for the answer to that question was worth it, Erica. And while is not a complete answer, it is a start, a true start. All while showing us how strong and loving is your heart. Well done, Erica. I am proud."
My voice softens as I say that while smiling warmly at her.
"Master..."
Her eyes widen with my words before Erevain gets a little closer to her.
"Erica…no one but you could have made Mary say that. Not even me. And now we know that there is more to what happened five years ago than what we thought. You accomplished that."
With that, Erevain puts her hand on Erica's shoulder before continuing.
"Fighting against someone you care about is more terrifying than fighting against your worst enemy. Believe me, I have some experience. And you did it not only in such a valiant way, but also in a truly beautiful one. Your teacher would be proud. For I know that I could not be prouder myself."
Says Erevain with a smile that fits her words, which makes Erica tear up instantly.
"Leader...that is not true…you could—"
Erica was about to say something along the lines of 'you could have done it too', but Erevain has stopped her by putting her forehead against hers in an affectionate way.
"No, I do not believe that I would have been able to do what you did. After all, Mary only has one little brother in her heart. Someone that is capable of making her be fully honest. You."
"Lea—Erevain..."
She murmurs that in a very, very low voice, and we resume our hug.
No one except us is able to hear it, but she has begun to cry…
Her heart can finally start healing from those old wounds…
Even if it's one step at a time.
_______________________________________________________
Some minutes later after that!
We are officially out of serious mode everyone!
Erica is much better now! She is also being interrogated by her newly made fans and veterans alike.
I thought she would be a bit nervous answering all those questions, but not at all, she is answering them with her usual courteous and polite attitude.
"Fufufu~~, I am proud of her too, you know? When she was face to face with Mary, her heart was in the middle of a battle between the forces of the resentment that still lingered and the love that still shined within her. In the end, her love for Mary won. She has grown into a fine person and even finer Knight. I knew that I was not mistaken in giving her my blessing for being one, even if she was younger than anyone else in the trials."
She would be quite happy to hear that from you, so do tell her when we return to the castle, darling.
"I shall do it! Although, I hope she does not faint like Kris when I praised her strength yesterday... She was muttering things like 'my strength was praised by the Goddess...I can die peacefully...' and I do not want that to happen with Erica..."
Hahahahaha!
"Hey! Don't laugh you dummy! I got really worried!"
Sorry...sorry....just imagining that scene made me laugh instinctively. Like, I was imagining Kris on the ground while her soul was coming out of her mouth all anime style...heh.
"Miss Gabrielle! Lord Ulthane! Please, enter the arena!"
Oh! It's starting!
I am so exci—disgusted...dammit, Ulthane!! You had to start sending those horrible vibes again!!
"Ha! I cannot wait to make you and your master my wives!! I will make sure to provide the Reignitz Household with a new generation!"
New Generation...
NOOOOOOOOOPE! NOPE! NOPE! GYYYAAAAAAAH! I IMAGINED IT!! I IMAGINED IIIIT!!!! WHYYYYY??!!! QUICKLY!! I NEED SOME MIND BLEACH!!!!!
SOMEONE!!!!
"I only apologize for the suddenness, but..."
*KISS*
"...not for the feelings behind this, my dear Master."
Yes. An unexpected kiss on the lips by Gabrielle works too.
CHOTTO A MINUTE!!!!! JUST...!!! AAAAAAAHHH!!! I'M SO RED!! I AM TOTALLY LETTING OUT SMOKE RIGHT NOW!!!
""""""...!""""""
OF COURSE, EVERYONE IS WATCHING!!!!
AND EREVAIN HAS TURNED INTO A STATUE!!!!
"Heeeh~~~."
SHUT UP, LUDOVICA!!! STOP IT WITH THAT SMUG LOOK IN YOUR EYES!!! I CAN CLEARLY SEE YOUR SMILE EVEN IF YOU TRY TO COVER IT WITH YOUR HAND!! ALSO, THE HECK ARE YOU DOING HERE?! YOU ARE SUPPOSED TO BE IN YOUR OWN SPECIAL AREA!!!
EH?! NO! GABRIELLE DON'T YOU CARESS MY CHEEK NOW! DON'T—!
"Fueh…?!"
WHY DID YOU DO IT?! I JUST WENT 'FUEH'!!! I CAN SEE IT! THE VERY LAST SHREDS OF MY MANHOOD ARE FLYING AWAY NOW!!!
THEY ARE EVEN DOING THE FACE IN THE SKY THING!!!
"My, what a cute and unexpected reaction. I am now filled with motivation to teach that Mad Bull his place. So, I will be going now, my dear Master."
THE WORST BEST THING IS THAT SHE LOOKS SO BEAUTIFUL WITH HER HYPED-UP SMILE AND RED CHEEKS WHILE SAYING ALL THAT AND LEAVING!!! SO COOL AND BOLD OJOU-SAMA!!! AAAAAAH!!
"*ahem*Y-yes, silence that insolent fool."
I managed...to say something...maybe I also managed to save some face...
Let's look around...aaaand everyone has 'cute!' written all over their faces!! Even Erica!! And Ulthane too!!
DAAMN IT ALL!!!
"FUFUFUHAHAHAHAHAHAHAHAHAHA!! I-I-I…ahahahahaha! I wanted to be the one that made you go 'fueh'…hahahaha…but it was still good! Gabrielle has won some good heroine points! HAHAHAHAHA!!"
This Goddess!!
"Maybe I should totes try and caress your cheek, Auros."
Says Ludovica, who is now sitting in Gabrielle's place...
"Don't."
I of course give her an immediate and cold response.
"You are no fun at all..."
She says completely dejected.
Seriously, my lovely Goddess and her representative sure love capitalizing on chances to tease me...
"*ahem*Miss Gabrielle. Lord Ulthane. Step forward, please."
Ah, sorry about the commotion Baron Thach...
"I already said it, but I shall repeat it for good measure. This is an honorable duel, one that is between two countries who wish to establish friendly relations. As such, this shall not be a battle to the death. The rules are simple. Make your opponent bend the knee or make them unable to battle, as in losing consciousness. I specify this because I do not want clever excuses. And for the good of this Kingdom, I shall not tolerate them. Am I clear?"
Oh, he is now glaring directly at Ulthane, but he is focused on someone else.
"Yeah, yeah, heh."
As in he is completely ignoring him in favor of looking at Gabrielle's cleavage.
I am so going to enjoy watching this 'fight'.
"Of course, Baron Thach."
Says Gabrielle while smiling at the Baron.
"Then, please assume your positions at your pertinent sides and wait for my signal."
They both nod and obey his instructions.
To be quick, they are in the same positions as Erica and Mary.
"So?! What will be your weapon, Gabrielle? Do not worry I will not be put off by whatever you choose, heh. It might even get me in an even better mood."
Nerinne can't you just throw a lightning at him?
"Fufufu~~, as much as I want to do it, there is no need."
I had to try...
"My, I do not remember giving you permission to speak to me so casually. You truly are like a Mad Bull blinded by his own heat. So, I will have to put you down with...this."
With that, she shows him her beautiful and soft hands.
"Pfftahahahahahaha! What are the hands of a sheltered lady going to do to me?! But if that is your choice, then it is fine by me!!"
I really do not want to narrate him, but...he just took out a pair of brass knuckles from his pockets and put them on. They have an isekai-fantasy design and are made of some black metal.
Not the music genre, man. An actual mineral. How would you even make a weapon out of a music genre?
Also, he is doing the typical 'pumped for a fistfight' arm and neck movements.
"This 'sheltered lady' might surprise you."
Gabrielle, on the other hand, traces half a circle with her left foot before resting it diagonally behind her right one in a front stance, her beautiful dress swaying as she does that. Then, she firmly places her footing on the ground and assumes a combat ready position as she raises her arms high enough to protect her head while not blocking her sight.  
Or that is what I would be saying, but instead her upper body is in a confident ojou-sama pose, with her resting her chin on the back of her right hand and resting her right elbow on the back of her left hand. All while her chest is emphasized by her left arm being under it.
But besides that, she has indeed assumed a front stance.
Imagine it being like the one in Taekwondo or Hap Ki Do.
You don't know those martial arts?! Have you not read any martial arts manga?! Seriously?! Isn't that a phase for almost all weebs?! Was that just me?! There is also the 'I used martial arts to beat the Demon Lord and now I am teaching the demon army in another world!!' manga!! WHAT?! NOT EVEN THAT ONE?! WHAT ARE YOU EVEN DOING WITH YOUR LIFE?!
Wait...don't answer that...sorry...that was uncalled for...don't get depressed...sumanai...
A-anyways...she is obviously trying to provoke him or maybe that is the traditional fighting stance for her martial art? No way, heh. She is clearly telling Ulthane that he is beneath her.
Yep, a total provocation.
And now their mana has started to cover them.
Ulthane's seems to contain the earth attribute, but it is quite muddy, living the impression that it's dirty. Not corrupted, mind you. Just dirty. And it is moving slowly around him, like mud.
On the other hand, Gabrielle's mana is of a light green colored variety with dark green on the edges. And those edges must be the traces of her 'dark' side of healing magic, but it is completely merged with the rest. Just like a well-done shading with green as the color, giving it a uniform feel. Lastly, it pulsates with her on the center.
"Begin!"
So exclaims Baron Thach.
The first to move is obviously Ulthane, who immediately lunges at my bold ojou-sama before shouting the following:
"Show me what you can do, Gabrielle!!"
And Gabrielle is not moving at all! She is even in her 'closed eyes and smile' state as Ulthane gets closer and closer to her right and is getting ready to punch her.
"Haa…she has him now."
Says Erevain while shaking her head after letting such a sigh.
"Elaborate, Eresh."
"Ah, yes, My Lord. As you know, Gabrielle is a Martial Healer. She engages in close quarters combat as her principal means to do damage. So, it is not wise to attack first in a fight against her, for in doing so one ends up giving her the control of the battle. And getting close to her to attack first is the worst case of that."
Says Erevain, clearly talking from experience.
"As simple as prey throwing themselves into the predator's mouth then."
I say so while still looking at the battle.
"Although, she has always been quite bold when she decides to make the first strike..."
She murmurs that, obviously referring to the kiss...ah...it is still difficult, but I am not losing this prompt!
So, I get close to her and whisper to her ear.
"Now, now, you have done much more than a kiss, so do not be so shaken."
HNNNGH! MY VOICE SOUNDED SO HOT RIGHT NOW!!! I LOVE MY WAIFU'S SEIYUU!!
And Erevain instantly blushes, smiles, and simply nods. Great!!
I could feel Ludovica's gaze all over us though...
"If you are not going to move, then I shall oblige! [Bone-Breaking Fi—!"
*SLAP*
"Gah!"
Huh?
""""""Huh?""""""
Did Gabrielle just slap him? Everyone had the same reaction too...
*SLAP*
"Ngah!"
She IS slapping him, with both sides of her right hand and he can't do anything about it! Any of his attempts to counterattack are being stopped by Gabrielle without a single care in the world!
As in she is casually pushing his massive arms away with the tip of her fingers!
"I thought I already told you to not speak to me so casually. But, very well, I will make you understand."
*SLAP* *SLAP* *SLAP*
"Nnguh...!"
Daaamn that last one must have hurt...give him more!!!
"Not only have you been disrespectful to the guests..."
*SLAP* *SLAP* *SLAP* SLAP*
His face is getting redder by the second and don't get me started with his cheeks. They are getting so inflated that he is starting to look like a hamster full of food.
"...but you have also threatened them. A Knight who threatens those who are at the heart of their oath, just like the Goddess, is nothing but a sham."
*SLAP* *SLAP* *SLAP* *SLAP* *SLAP*
"A pathetic piece of muscle who dared abandon the sick and those in need."
*SLAP* *SLAP* *SLAP* *SLAP* *SLAP**SLAP* *SLAP* *SLAP* SLAP*
"And worst of all, someone who dared to even think to put his filthy hands on my dear Master Auros! Your hands will never be able to reach such a woman! Not her body! Not her ideals! Not that kind heart of hers! And not her mission!"
*SLAAAAAAAAAAAAAAAP*
"Guaagh—!"
*crash*
Now that is the mother of all slaps if I have ever seen one, and I have!! Like she just sent him flying to his side of the arena with that slap! Not only that, but he fell face first into the grass!
This reminds me of the slap-a-thon that Nana gave to an idiot who entered our house looking to steal things...when the cops came in, they felt sorry for the dude...
Well, I do not feel sorry for Ulthane though.
Also, she really is quite bold to say those things about me...
"Excellent."
I say so in a voice just loud enough for Gabrielle to hear, to which she turns my way and smiles warmly.
"Ugh..."
Of course, he wasn't knocked out...
Dude, she just slapped you into oblivion. It is obvious that you can't win...
"My, what a bothersome piece of trash. Know your place and stay down."
*thud*
Gabrielle shakes her head and walks leisurely towards Ulthane, who has been trying to get as she says that, but his arms just gave out and have left him on ground.
"Hm? Oh dear, it seems it was nothing."
"…"
With him seemingly unconscious, Gabrielle turns around and starts walking back to her respective side of the arena, all while everyone else is waiting for Baron Thach to finish the duel.
"Lord Ulthane is unable to battle, the victor is—!"
Remember that I said 'seemingly'?
"You...you...! YOU BITCH!! YOU'LL LEARN TO NEVER SHOW ME YOUR BACK! [SAVAGE RUSH]!! [ENHANCE STRENGTH]!!! [DOUBLE EFFECT: ENHANCMENT]!!!!"
That is why. He was faking it.
Worst of all for him, Gabrielle knew that. She expected it. Heck, I bet she planned for it to happen.
Baron Thach seemed to know too since he is not stopping Ulthane. He probably wants Gabrielle to teach him a lesson.
"[CRUSHING EMBRACE]!!"
So shouted Ulthane with his arms wide open and ready to do what his skill implies. He looks like a savage beast about to pounce on its prey.
But…
"[Quickstep]."
"…?!"
…Gabrielle disappears from his sight the second before he can catch her, making him look as if he just embraced the air in a silly way.
Then…two slightly muscular feminine arms appear behind him and grab a hold of him from the base of his stomach.
"You reek of filth, so I will be quick and use one of Bertia's moves..."
Gabrielle's footing changes to the one referred to as 'horse stance' or 'mount stance' in martial arts. Hmm...something like that...can't remember the specific term...regardless, she is starting to lift the muscular man in an apparent feat of strength. Weird, this looks as...wait....
"Huh?! Wha—?! What are you doing?!"
No way. NO WAY. SHE IS GOING TO—!
"It is a perfect move to put you where you belong. You Mad Bull."
"[BONE CRUSHING FIST]!! [BONE CRUSHING FIST]!!! Wha—?! No damage?!! WHAT IS WRONG WITH YOUR ARMS?!!"
He just punched Gabrielle's arms to try and free himself, but...MUDA, MUDA, MUDA!!!
As in…it was useless!!                    
"Haaa!"
"Noo—!"
*SUPLEX SLAM*
""""""""""....!!!!!"""""""""
SHE DID IT!! SHE JUST USED A GERMAN SUPLEX ON ULTHANE!!! NO, AN ARTE SUPLEX!!!!
NOT ONLY THAT, ULTHANE'S HEAD IS FIRMLY BURIED UNDER THE GRASS AND HE NOW LOOKS LIKE A HUMAN RADDISH!
"Pfft..."
"Shhh, you cannot laugh...hahaha...he is still a knight...hahaha..."
"He deserved it..."
That is what the guests are saying while Gabrielle has returned to her respective side and smiled at the Baron, practically saying 'he is done', to which he nods.
"Lord Ulthane is unable to continue! The victor is Miss Gabrielle Aeryn!!"
So he exclaims and Gabrielle bows to the audience, causing them to applaud her for a moment.
Man, that was incredible.
"Fufufu~~, see? There was no need for me to rain lighting upon Ulthane. After all, it would have only ruined such a fun conclusion."
You were absolutely right, darling.
*thud*
Ah...he fell over.
____________________________________________________
After calling Erica over, Baron Thach has started with his closing words for this two-part duel.
"With two victories, Lady Argento's side have won this sudden competition! Their strength is real and there is nothing more for me to say than wish for a long lasting and friendly relationship between our nations!!"
With that, the guests immediately start to applaud at Erica and Gabrielle.
Heck, even Erevain, Ludovica and I are doing so too.
This was truly fun.
Although, I am sad that the rest of the Maid-Knights couldn't see this...
But I will be sure to tell them with absolute detail!! After all, narrating is one of the fortes of this twisted mind of mine!!
Now, let's look at Hilde and Licht.
Heh.
Licht is still wide eyed at what he just saw. It is obvious that his expectations were completely blown away, even if he is doing his fake smile-thing.
While Hilde is...quite calm actually...unnervingly so...there is no surprise in those eyes of hers...
No signs of blown expectations or even expectations met...nothing...
Hmm...there is something familiar on her now that I focus my senses...
"Miss Hilde, the King is coming."
...and I hear something way more interesting coming out of the maid that just approached her.
Which is something that makes her stand up and walk to the central part of the arena where Baron Thach is.
"I hope that everyone enjoyed this surprising and beautiful display of strength between our countries. And as a continuation of this, I am proud to announce that the King is finally arriving to the venue. His Majesty, of course, has summoned Lady Argento to be the one with whom he will share the Wine of Alliance. Something that his Majesty is more than glad to do after receiving word of what just transpired here."
Everyone has started to clap again, but this time at me.
They are truly happy for the alliance that is about to be forged. Which of course means that we are going to officially join the efforts against the Dragon Lords.
"Lady Argento, do you accept this summon?"
Says Miss Hilde looking straight at me and I smile.
"It is a great honor that I am proud to accept."
Oh yes, I cannot wait to see this idiot.
To be continued...(cue illustration of Gabrielle doing an Arte Suplex!!) (Bertia's fighting style confirmed?!)
Thank you so much for reading! I hope that you enjoyed this chapter! If you did, please drop a heart on it! If you want to help me keep writing this story and bring more color to it, then please consider subscribing to my patreon!
Special thanks from the bottom of my heart to: EmbraceTheSleeb, Lord-Hollow, YukisoraRin, LordInquisitorSteele, Anon, Anon2, Tikku, Teresa, Ayth, Knight_Redundant, Schoookie and sumdudeguy!
Please do not translate my work without my permission. Favor de no traducir mi trabajo sin mi expreso permiso.
Now…time to sleep for me!