The Journey Begin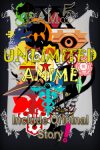 X
Reading Options
Font Size
A-
15px
A+
Width
Name: Alex
Level (first generation): 2 (level cap is 50, total exp for the next level; 2185)
Race: Human
Bloodline: Human
Ability: Technology (Lv1)
Equipment: Spell Book, clothing, pointy hats, cloak, leather gloves, and boots.
Summons: Shizuka Nadeshiko, five Red Ribbon personnel.
Points: 1010 P
Money: 100 G 0 S 10 C
(***)
The hog was dead, and the five random dudes he summoned also gained their consciousness, much faster than Shizuka, they were in a bit confuse before checking up the new pieces of information in their brain, not only they had a new master, but the world they currently in was ten times scarier than their home, looking at the corpse of big hog, a chill ran down their spine.
"Hey, I don't want to be this part of your conquest or whatever... send me back home!"
"Yes! We only loyal to Red Band Army, we don't hear from you!"
"Yes, yes, send us back!!!"
Surprisingly, they even pointed their rifle toward Alex, the latter couldn't help but shook his head in an almost laughing manner.
Had they forgotten that if he died, they died together? So whatever threat they put up, absolutely not going to work with him.
But Alex knew how to handle a ruffian like them.
"System, what is the exchange rate between Dragon Ball and Fantasia's currency?"
"1 copper equivalent to 1 Zeni, 100 copper is 1 silver, and 10000 copper is 1 gold."
So, 1 gold worth 10,000 Zeni... if Alex guessed right, these low rate soldiers wouldn't even have a salary above thousand Zeni.
"Please add this information to them."
"Right away, Alex!"
Immediately newfound information imprinted into their heads, they startled and confused by it.
Then Alex said, "If you guys kept me safe for a week, I'll give you guys each one gold then I send you back home."
The Red Band soldiers immediately encouraged, their one-year worth salary not even possible to reach that much, now they just have to become this man's bodyguards for a week, and they could have become rich?!
"Ahem, 10 golds, then I will protect you..."
"Yes, yes, 10 golds, hehe!"
"Me too!"
The five them revealed a greedy look in their eyes, they held too much confident that Alex really needed their help.
Alex smiled, then he looked at Shizuka from behind them, said, "Kill two."
*Puchi! Puchi!*
Immediately out of five, two soldiers got the back of their head stabbed with kunai, their expression froze for a while before they slumped onto the ground, did not even twitch.
"What the-"
"She killed our comrades!"
"Get her!"
The rest three were startled with this, changing the target of their rifles from Alex to Shizuka, the latter looked toward Alex, made an inquiry.
"Take them down, do not kill."
*Pit pat pit pat!*
As the rain of bullet came down storming at her, Shizuka dodged to the side in a swift move, she quickly approached them then beat up one by one with an easy movement, less than a minute, three soldiers already downed on earth, groaning in pain, Shizuka stood at their center.
"I can ask her to kill you, but I didn't..." Alex swept his eyes at the beaten soldiers, "I spent my resource to summon you five, and just waste two without hesitation, do you know why?"
"Because I don't need you... you need me... I can just send you back to your world but what comes afterward? You back being lowly soldiers that are pathetically expendable..."
"But if you just take my deal, in the matter of a week, you can be rich..."
Then he looked at Shizuka, gave a signal to her with his head as he turned around and walked toward the distant, left lingering words, "I'll give you time to reconsider, don't worry, I won't kill if you rejected it, I sent you back home."
The curvaceous kunoichi glanced at the fallen soldiers coldly, then she followed Alex into the behind of one big tree.
"Ms. Nadeshiko, I am sorry for ordering you like that, here I express my apology..." Alex bowed down his head and said in a soothing voice.
Shizuka's corner of the lips lifted slightly, albeit still frosty, she expressed polite courtesy and appreciated Alex's mannerisms.
"You are my master now... I obviously have to follow your order..."
Alex startled by her words, revealing an awkward face, said, "Ms. Nadeshiko, I actually don't want that kind of relationship between us... I am not against Master-Servant relationship... but I wish not from us."
Shizuka pondered a bit, then she nodded, said with a light tone, "So, what's the nature of our relationship?"
"Well... if you are interested... perhaps..." Alex glanced to the side, somewhat difficult to say.
Shizuka looked at his middle-aged face, noticing the shy gesture he made, she widened her eyes, slightly in shock, said, "You wish to court me?"
"Yes..." Alex nodded, then quickly said, "of course, that's totally up to you... if you rejected... then let's just form a partnership."
"I... uh..." Shizuka blushed as she stared at her own feet, she observed Alex from top to bottom, his age alone was enough to make him her father, but then she noticed several white streaks on his hair, those only appeared on the elder of her village, but Alex obviously still middle-aged.
"Alright, maybe I am a bit pushover, this comes out of nowhere after all..." Alex wryly smiled, "let's push aside this matter for a while, I believe the system had given you the information you need?"
Shizuka fixed her mannerism, she cleared her throat and said, "Yes, your task in this world is to prevent the rise of the dragon clan, ergo saving this world from its worse fate."
"The person who responsible for your transmigration sent you an assistant call System... it will support you all the way till you finish the task..."
"This world called Fantasia, and the place we currently in was Dawn Forest, in the Moonlight Continent."
Shizuka said all of it with a calm temperament, she didn't reveal much emotion despite they had been moved to a different world.
"Superb, then I don't have to explain many things..." Alex looked for a root of the tree, he sat on it, looking at her awkwardly, "Ms. Nadeshiko, unlike your world, mine is completely normal, we didn't have a person who can climb trees with their bare feet or even standing up on the water surface, everything you experience, we only saw it in arts and entertainment, therefore, I obviously lack any sort of competent qualifications for this journey."
"I don't know why they picked me, even in normal human standard, I got nothing special, in the term of nobility, I absolutely not a hero, there were actions that I was not proud of, as I am just a simple man running his company and try his best to reach the peak."
"That's why I need help, I need help from everyone available, even from a bunch of soldiers like them, because as I learn it when I build my company, it took a group of people with the same vision and purpose to achieve great success..."
"Therefore, Ms. Nadeshiko... can I count on your help?"
The look on his face was neither arrogant or low-self esteem, all his said was just pure honesty that came from the deepest feeling, Shizuka could feel it, saw it through Alex's faint light eyes, blue irises as clear as deep ocean spread vastly through the broad mind.
It was the thing that made her trembled, somehow warm fuzzy feeling coated her inner side.
She thought about his courtship again, might be it wasn't so bad at all, might be... perhaps just might be... she could feel what she had a long time ago.
"Absolutely, Mr. Star, this world is not mine, but I shall support your struggle, my hand and feet is yours to command."
"Thank you, Ms. Nadeshiko, I appreciate it, truly..." Alex nodded then he stood up from the root.
"Now, let us see our other companion..."
"Mr. Star!" Shizuka suddenly said, earning a surprise from the older man.
"You can call me Shizuka just fine... there is no need for formality..." she said with a faint smile.
"Ok... then I hope you call me Alex..."
Then he continued to stroll, at this moment, the system said inside his mind.
"Alex, you still have gifts!"
"Oh, right... I accept them all."
"You have received one universal translator, 1,000,000 Points, and 1,000,000 Gold, 1 Bloodline tickets grade C, and 1 resurrect chance!"
"Alex, I suggest exchanging the bloodline when you arrived at a more safe environment, the process was actually painful, perhaps will attract a lot of attention."
"Ok, thanks for the warning..." Alex glanced at Shizuka who followed from behind, he smiled and said, "system, please share the information about my resource with Shizuka."
"Are you sure?"
"Yes."
"Affirmative!"
Brand new information instantly appeared in Shizuka's brain, she startled and looked at Alex with a questioning stare.
She knew the use of Point in the system, Alex could spend them to buy weapon, skill, even summoned more helper that highly more competent than her.
"Shizuka, you see... I have enough resources to make me powerful, but as I learn in my years of business..." Alex sent his smile, "You don't spent all unless you can make it double... and resource should not be wasted on mine alone, but also people that I am working with, a good company is a company that it is every employee can go home and bought gifts for their family... therefore, not just fulfilling their needs but also their wants."
"So, you're saying that you share it with me?" Shizuka said in a slight disbelieve tone.
Perhaps not everybody, but at least some would try to have a wealth for themselves, they shared it only when it served them benefits.
"Of course, it's not just for nothing... about my courtship before..."
Shizuka once again had slight red on her cheek, couldn't help but panic inside.
Looking at her expression, Alex immediately laughed before swaggered away, knew that he was only joking, Shizuka stomped her feet on the ground, said with a protest, "Mou, don't tease me!"
(***)
The three Red Ribbon Army Soldiers had risen from the ground, looking at Alex and Shizuka with a complicated face.
"Have you decided?" Alex calmly said, didn't reveal a slight menacing or hostile tone.
"You... you promise to send us back, right? It's not a joke?" one of them said.
"I cross my heart," Alex moved his finger and moved it in front of his chest.
"And about the gold... can we have more?"
"Sorry," Alex shook his head, "that's my end of the bargain, 1 gold, for each..."
"..." the three of them exchanged glances, then the one in the middle nodded, "I accept the deal."
"Thank you, I'll make sure you won't regret it," Alex moved forward and extended his hand, offer a handshake.
They grasped his hand one by one.
"So what do I call you?"
"Dick."
"Jason."
"Damian."
Alex nodded, "Dick, Jason, Damian... you can call me Mr. Star, alright, our destination is the town laid in the north..."
He bought one box of 600 ml mineral water with 24 Bottle inside (5 points) and a bag of breads (5 points), (AN: each one cost 1 point, so remember, buy a bulk!) then he shared them with the three soldiers and Shizuka for their supply.
Shizuka turned the bottle upside down, slightly fascinated by the appearance.
"Don't throw away the bottle once you have done, give it back to me, this thing doesn't naturally decompose, and I may have some use with it."
"Yes, Mr. Star/Alex!"
"Alright, we bury the bodies of your comrade first, take their riffle, then we off to go."
Alex bought 2 shovels from the system and gave it to the soldiers, he accepted the rifles from the dead, holding one out while storing the other in the system.
Five people; 3 soldiers, 1 middle-aged man, and 1 pretty kunoichi, braved through the thick forest, making their way toward the north...
(***)
The journey was exactly can you call... the easy one...
Not only the dense trees and bushes made them hard to navigate their way, they also encountered more than one Giant Hog along the way, annoyingly, their hide was so thick, that the bullets from the rifle just ricochet as they hit the hog's body, making the beasts much angrier, but eventually got slain by Shizuka.
Watching the kunoichi handled the enemy with ease, the three soldiers somewhat felt ashamed, they just normal human after all, could only count on the rifle to attack but this pretty much ineffective against the enemy.
They wondered whether they had any meaning to be here...
If they heard Alex's honest answer, they probably depressed as Alex never had intention on summoning them in the first place, it's just spur of the moment.
Therefore, all they did was attracting the hog while Shizuka sneaked up on it and finished it off.
The quantity of the hogs they encountered was enough to make Alex half-way toward level 3, and he pretty much done nothing aside from watching on the sideline.
He also wanted to fight but he knew must practice using magic first.
"System; if I want to practice normally, how long it take for me to master of using magic?"
"Hm... a super talented magician can reach the level of Grand Master about 30 years... a talented one can reach it in about 50-60 ish... and an ordinary one possibly impossible for their entire life..."
"So... what's my talent?" Alex asked with uneasy notion inside his heart.
"Alex... you are a normal human... technically, you can't even do magic..."
"..."
"Although we didn't show the attributes, but you do possess them at the moment you integrated with us, these attributes were the one that responsible for your extraordinary feats, present and the future..."
"Are you saying my development is limited by the number of my attributes?" Alex couldn't help but laughed inside, let out a sneer, "so much for not restricting me."
"Yes, and no, raising your level is not the only way to increase your stat... for example, if you buy the strength potion from us, you can upgrade your str stat... or... if you pick up a weight and start heavy-lifting, you can also upgrade your str stat... but we set up a bar to what extent you can develop..."
"For example; your magic now is 3... and you can raise it to 7 by either consuming magic potion or practicing magic normally, but you won't be able to pass 7 unless you level up again..."
"And due to your state still in the first generation, each level up, your limit can only raise by 1..."
"Of course, we also have item to raise the limit, but it's expensive... for example; the divine water can extent your attribute limit by 1, but the points price is about 10,000, and one person can only consume 1."
"And mind you, when you reset to second generation, this effect will disappear... so you taking them now will be a huge waste."
Alex sighed, revealed a tad complain in his face, "You really put an effort to make things difficult for me..."
"I am sorry, Alex, my creator probably has her reason, even I have no idea..."
After a while, they arrived at a river creek, taking this chance to refill their water supply.
The sky had gone scarlet, the size of the sun seemingly bigger than that of the Earth, the temperature here was amazingly high, and they had been covered in sweat despite many trees shadowed their steps.
Dick, Jason, and Damian immediately stripped themselves before sprang into water, chasing away the sweat and dirt, also the heat and fatigue from the journey.
Alex smiled at their behavior, he slowly made way toward the upper stream while filling the water into his bottle, he saw Shizuka stared from the distant, looking at the men who enjoyed themselves.
Looking at her attire now stuck into her body, revealing the outline of her figure due to the sweat and several dirt, also dried blood on her face, she's probably also wanted to take a bath.
"Shizuka, go ahead, we can wait..." Alex said, there was probably a good spot for woman to wash herself up there.
"No, Alex, my job is to protect you, I won't leave your side..." Shizuka shook head and firmly looked at him, a kunoichi was someone who dedicate with their task, relaxing certainly wasn't an option.
"Then, how about I come up there with you?" Alex said with teased smile, of course he wasn't serious.
"..." who knew Shizuka didn't immediately reject but declined her head instead, seemingly pondered.
"If... if you promise... not to peek... then..." she glanced to the side, red color blasphemed her precious face.
Alex startled, thinking for a while before said with a smile, "No, I don't think I can keep a promise, a man not only can see with their eyes, but also with their ears and nose, I am afraid a dirty thought will come up once hearing the splashing sound of a beautiful woman taking bath behind me, reducing my resistant for not taking a peek..."
"B-beautiful?!" Shizuka said with somewhat loud voice, earning the stare from the soldiers also.
"You don't think yourself beautiful?" Alex wrinkled his eyebrows.
"No... I am a... warrior, beautiful... is useless to me," she said in difficult tone, her stoic expression now became flustered.
Alex smiled, then he turned around and walked toward the soldiers.
"Go, I give you five minutes, then we left immediately."
Shizuka looked his distant back, the corner of her lips lifted before she quickly turned around and dashed toward the upper ground.
Not long for her to find a small pool between large rocks, she had been enduring the uncomfortable dirty soil and dried blood on her body, the smell also quick to nausea her, thus she quickly peeled off her clothes, revealing the seductive fair skin clad in a pair of blue underwears, she jumped into the pool and swam around, the depth was only half of her body.
She went to the edge and leaned on a rock, grasping a handful of water with both hands to wash her face.
The ripple on the water caused a reflection of her face to appear, the familiar expression immediately greeted her eyes.
She caressed her face, and a bit smile visited her lips.
Beautiful, huh? How long has it been for someone to say it without slightest hint of desire?
Shizuka continued to wash her body, not noticing many greedy eyes that looked from the distance.
Meanwhile, back at the river creek, it's been three minutes since Shizuka left, Alex easily chatted with the soldiers without slightest stiffened voice, they weren't like a boss talk to his subordinates now, more like a bunch of friends.
"So I give the remote to this general, and he pressed the button with the word 'do not press', and you know what... his car immediately exploded..."
Alex held a bit laughter, said in difficulty, "he looked at me in an astounded face, I said 'Hey, if I know you can't read, I would have replaced it with a picture...'."
Jason laughed, leaning comfortably against a rock, "Served him right, he's such a douche!"
"He kinda reminded me of that blasted shorty!"
"Ah, yes, what's his name again? Commander Red?"
"Oh, you know him, Mr. Star?" Damian looked at with startled face.
"Eye patch, fancy suit, 4 feet, has a face that begs to be punched?"
"Yeah, that definitely him!" Dick grabbed his belly while laughing.
"4 feet?! I thought he didn't have a height at all?!"
"How dare you to be taller than me... someone shot this person and get him out of my sight!"
They were crackling with joke the water splashed around them before finally...
*Bang!*
They heard a sound of something heavy fell from the distant, it's like one of those big three tumbled down from the ground.
"The sounds coming from the directon of where Shizuka's going!" Alex said in a shocking tone, he stood up and immediately went to the source, taking out his rifle from the system.
"Everyone, come!"
The three soldiers didn't have the chance to pick up their clothes, immediately taking their rifles and followed Alex.
Not long after, they saw a fallen tree, and not far was Shizuka, surrounded by 7 bony creatures with green skin.
She's only wearing her underwear, looking warily against her attacker.
Due to the branch and grass they stomped, the creatures noticed their arrival and immediately snapped its face toward Alex and co. direction.
They immediately startled, the face of this creature resembled of an old man, including the grey hair it possessed, its both eyes were large with yellow irises, sharp chin and wide mouth.
In their hands there were variety of weapons; iron spear, stone hatchet, dagger, even sword...
They wore nothing except a piece of grey cloth covering their private place.
"Shizuka!"
"Alex, don't come closer, these creatures are stronger than their look."
Alex stopped, aiming his rifle toward them, the soldiers behind him also did the same.
"Ki ki!" (Look it here, we have other guests!)
"Ka ka!" (The more the merrier!!)
"What the heck they were talking about?!" Jason said.
"You don't understand them?" Alex startled.
"Ee... no? What, do you?" Jason wrinkled his eyebrows as he looked at him.
"Yeah... though I don't know why..." Alex frowned a bit before he suddenly had the urge to smack his own head.
Of course, the universal translator, how can he forget?!
This was nice, which meant he had many possible ways to solve a problem since the language barrier was nothing to him.
"Let her go and we won't hurt you!" Alex said, aiming the rifle toward one of them.
"Hah, like you can possibly do that!"
"Let's handle her first then kill them afterward, she's spicy, just like that female, the boss will like it!"
"Haha, take her! Take her!"
Alex squinted his eyes and looked at Shizuka, due to her lack of appearance, she could only use her taijutsu and ninjutsu to handle the fight, Alex didn't know whether it was enough or not to take care these many monsters.
"System, what are these things?"
"They are goblins, Alex, a low intelligent creatures but fight impressively in the wood terrains!"
"Are their skin harder than the hog? Can the bullet had any effect on them?"
"No, in fact, normal bullet can easily pierce their body, but they are agile, Alex, it will be hard for you to kill them once they start moving around."
"That's fine, I only require a few to kill to help Shizuka."
Shizuka slowly retreated toward a tree, the 7 goblins gradually drew closer to her.
Alex swept his eyes toward the three soldiers, then he looked at Shizuka, he said, "On my mark... one... two... three! Shizuka, climb the tree!!!"
The kunoichi turned around and immediately applied chakra into her feet, she dashed ahead and ran on the tree's body without difficulty.
The goblins was startled at this, what kind of magic this woman used?!
But before they managed to regain their bearing, a hail of bullet immediately rained down upon them; Alex and the three soldiers unleashed the fire of their rifle and crazily shot down the goblins.
"AAAAh!!!"
"Fuck, Human!!!"
The bullets managed to penetrate their bodies, three goblins immediately fell on the ground, but four were only injured and jumped out of the range.
Shooting a standstill target was easy for Alex, but once they moved, he absolutely became clueless, therefore he stopped shooting to save the bullets, also ordered the soldiers to stop because they absolutely graduated from stormtrooper school.
Shizuka didn't let this chance go waste, she lunged from the tree, moving her hand to make several seals, her cheek became puffy as she protruded her mouth, then she unleashed a spiral of wind toward the goblins, they immediately scrambled all over the place.
"Now, now!" Alex roared and moved slowly, still having his rifle aimed, as the goblins hit a tree and ground due to Shizuka's technique, Alex stopped with the range he thought was enough, then he pressed the trigger.
*Pit pat pit pat!*
1... 2... 3...
Along with the soldiers, they killed the disoriented goblins, the last one managed to dodge, thanks to Jason's horrible aim, but Shizuka quickly handled it by using her palm thrust technique.
"Ding! Congratulation, you're now level 3... (one goblin gave 200 exp 20 P 20 C; multiple by 7; 1400 exp 140 P 140 C.)"
After the fight concluded, Alex quickly approached Shizuka, but remembered her current state of dress, Alex snapped his face to the side, the other two soldiers also did the same, Damian stared at her figure with a visible drooling for a while before Dick pounded his head with the rifle and forced him to secure his eyes.
"Shizuka, your suit... does it survive?"
"Ripper apart by these disgusting things..." Shizuka gritted her teeth, she approached one of the goblin corpses and picked a small bag, she looked inside and sighed in relief, "my kunai still safe, thankfully."
"Oh, rest in peace..." Alex sadly said, "would you mind wearing my cloth?"
"You mean the one you wore now?"
"No, no, I have another..." Alex took out his tuxedo set from the system, quickly offered it to her, "here, my frame is a bit smaller than you, but... I guess this will do for a while."
Shizuka stared at Alex's tuxedo, never saw that kind of clothes before, she grabbed it and went behind a tree.
Several moments later, Shizuka came out and said, "You can look now."
The four of them glanced at their front and had their eyes glittered immediately.
Alex's tuxido was a royal black set with a white shirt; when Shizuka wore it, she appeared so elegant and noble, with her cold temperament, she excluded a perfect bodyguard vibe, if not for the visible bulge on her chest, people could have mistaken her for a pretty male.
Shizuka noticed Alex's stare, couldn't help but slightly shy, said, "How... how do I look?"
"Scary!" Alex rose up his thumb, earning a glare dagger stare from the kunoichi.
Alex smiled, then he swept the corpses nearby, said, "Loot them, I only want the weapons, if you find money, keep it to your self."
The three soldiers excitedly swarmed the goblin corpse like a bunch of chicken, meanwhile, Shizuka approached Alex, somehow gave him cold treatment.
"Ok, you're beautiful, happy now?"
Then she smiled.